I've been working on my upper body strength for the past 2 weeks or so.  It was my intent to write this post last night and post it this morning.  But I was sidetracked by a physical setback and, like everyone else on the East Coast, Hurricane Sandy.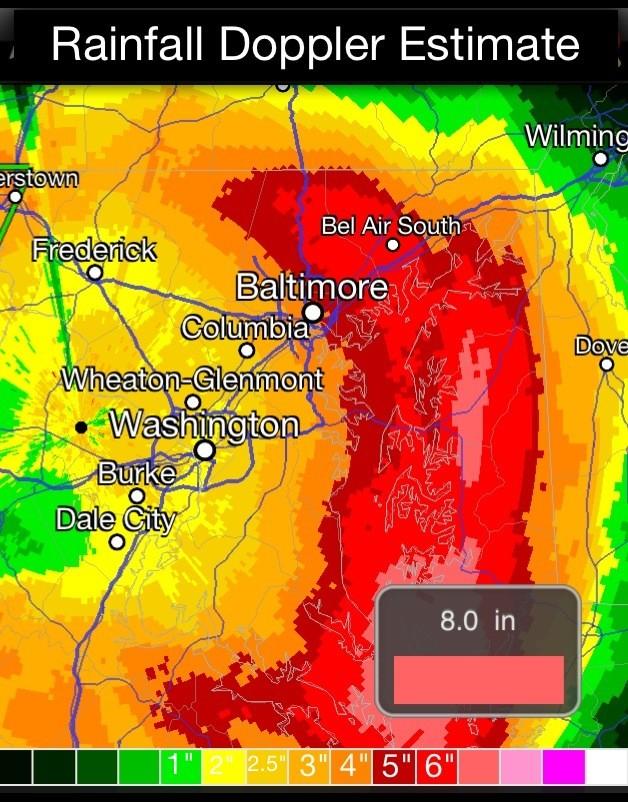 Picture posted by my favorite weatherman, Justin Berk.
The physical setback was sheer exhaustion coupled with back spasms and a throbbing incision which started Friday evening and kicked into high gear on Saturday afternoon.  The reason – I attempted to put back on my Superwoman cape before my body was ready.  On Friday, I picked up my son from school and then proceeded to go to both Target and Safeway to restock the pantry and fridge.  Most moms know that this is a monumental task normally.  Add on the recovering from a hysterectomy issue and you have pain.  But, no I did not rest on Saturday like I should have.  I had committed to presenting a workshop for youth at a bullying conference that afternoon so I did.  By the time I got home that afternoon, my body was SCREAMING for attention.  So I rested and haven't left the house since.
Today while monitoring local and social media to keep track of the storm, I came across the following tweet from our friends at Runner's World.
It was just the nudge I needed to write this post about Strength Training and Upper Body exercises.  I'm not ready to tackle these exercises, though.
I'm not the most avid of strength trainers under normal circumstances.  It is one of those things I know I'm supposed to do for my overall fitness but don't always get around to doing.  I have crosstrained with Zumba and Yoga but regular strength training.
  Being that I can't do either of those right now, I have been on a quest for exercises that I can do which are safe for me to do.  I came across some videos from Australia on YouTube that have been very helpful.
How to tone strong arms without pelvic floor strain
I have been doing the 3 exercises in this video along with tricep kickbacks from another of her videos.  I can complete 3 sets of 10-12 reps at a time.  I've been able to do these every other day for two weeks, including today!  I figure that if I keep this up, I too can have arms like Michelle Obama!
Remember I had a reasonable level of fitness before my surgery and still have setbacks.  I started doing these at almost 4 weeks post-op.  If you're not up to starting strength training that soon, it's ok.  Each person's recovery is their own – listen to your body and do what's best for you!